Note: This competition is now closed. Check out the winners.
How quick are you?
To celebrate the launch of our new website, we're running a competition.
A while back, when we asked for your feedback on our old website, someone complained that there weren't enough pictures of cats.
Well, now our website has six. Six pictures of cats. Honest.
So no more complaints, thank you very much!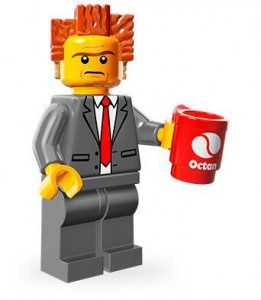 And if you're one of the first three people to find at least five of them, we're going to send you some stuff.
Like an AWESOME Lego minifigure from the newly released Series 12 – The Lego Movie characters.
And a very schmick Yawarra polo shirt.
And 10% off your next order.
And free shipping too.
And we'll even plant a tree, just for you.
The rules
Your time starts now. You have until 11:00PM on Friday 9 May. After which time, the pictures will mysteriously disappear.
You must send us an accurate list of at least five of the six URLs for the pages that contain the cat pictures, by email. Please also include your t-shirt size.
Your entry timing will be determined by the timestamp on your email. (And possibly by exactly how many cats you find, if there's a tie.)
We may offer bonus prizes for spotting bugs, typos and roadkill on our new website.
The competition is open to anyone, anywhere, any age. No limits.
The judges decision is final and no correspondence will be entered into blah, blah, blah.
Prizes are not transferable or redeemable for cats, sorry cash.
The 10% discount only applies to non-sale items and can't be used in conjunction with any other discounts.
Well, what are you waiting for? Go!!
Pssst! If you're struggling to find them, you might want to check out our hints.
Note: This competition is now closed. Check out the winners.