We love tiny computers
We're thoroughly sick of computers that: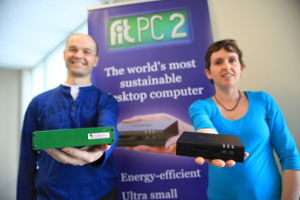 are hard to use
won't do what you ask
keep breaking down
make you want to throw them through a window
Does it really have to be that way? We don't think so.
So when we discovered these amazing, tiny computers, we just had to share them with you.
They're incredibly well designed, they're good for the planet, they last forever and they can even make you a cup of coffee.
(OK, maybe not that last one. Not until you build one into a coffee maker, anyway.)
We love everything about them and we passionately believe that they're the computers we're going to need to create the more beautiful world our hearts know is possible.
And we're supremely confident that you have the skills and know-how to do exactly that.
Our tiny computers rock!
We source our tiny computers from all around the world – Switzerland, USA, Israel, China – anywhere we can get computers that measure up to our fussy high standards.
Ever since we started this business, we've been adamant about only offering products that are truly the best quality, and that's something we're never going to compromise. Ever.
So what's so remarkable about our tiny servers and desktop PCs?
They're unbelievably small, using a tiny amount of materials, and they take up very little space on your desk and in your server rack
They're extremely reliable, durable and long lasting, because they have no moving parts, no need for ventilation (they're fanless), and are built to a very high standard
They can handle all kinds of harsh environments and work really well in hard-to-access locations
They're incredibly energy-efficient, using as little as 5W of power, and waste very little energy as heat
They're so powerful that they can handle 20+ simultaneous VoIP connections, run two full-size 22″ LED screens, or do whatever else you want to throw at them
They support a wide range of open-source operating systems including OpenBSD, FreeBSD, NetBSD, plus various Linux distributions and a number of proprietary operating systems, including Windows
They're essentially bullet-proof – once you build a solution with them you can basically set and forget
What's not to love?
These servers are ideal for use as firewalls, routers and in wireless networks, while the desktop computers are ideal for office desktops, internet cafes, classroom computers and home entertainment.
Other stuff we care about
People
As passionate as we are about technology, we care about people even more.
Whether it's our customers, our suppliers or our staff, we want every single person to enjoy interacting with us.
Our aim is to create a technology business that puts people first, and that's reflected in everything we do.
We know that by focusing on people, not only will we create better computers, but we'll also make the world a better place.
And we're proud to offer a family-friendly workplace, where our staff are able to bring their young children to work with them on a regular basis.
So if you hear a squawk in the background when you're on the phone to us, you'll know what it is.
We also pride ourselves on providing consistently high quality customer service, as you can see from our awesome customer comments.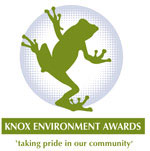 The environment
Since our business began, we've been doing what we can to minimise our impact on the planet, because we're also passionate about taking care of the environment.
We're extremely proud to have won Knox Council's Sustainable Business Award for 2011, for our range of energy efficient computers.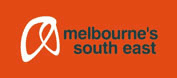 We're also thrilled to have been nominated for the 'Environmental and Sustainability Award' and the 'Small Business Award' in the 2012 Melbourne's South East Business Awards.
Our other 'green' activities include:
using recyclable packaging, such as cardboard boxes and screwed-up paper, and asking the same of our suppliers
recycling as much of our waste products as possible, including cardboard, paper, plastic, printer cartridges and food scraps
minimising waste and inefficiencies within our business operations
measuring and reducing our energy consumption, through the use of fluorescent light globes, timer switches and power-efficient appliances
buying accredited 100% wind power from our electricity provider
buying supplies locally where possible, both to support local businesses, and also to reduce transport costs
minimising our car travel and airline flights, by focusing on email and phone support, instead of face-to-face sales calls, or interstate and overseas trips
donating to projects that do things to offset our remaining emissions, such as planting trees (we like trees)
offering to help our customers recycle their computers at the end of their useful lifetime
And of course, we're immensely proud of the fact that all of our tiny computers are incredibly energy-efficient and sustainable as well.
A pinch of history
We are located in the foothills of the Dandenongs, in Melbourne, Australia and have been in business since January 2005.
Our name
'Yawarra' is an Australian aboriginal word that means both 'to watch over and care for' (from Southern Queensland) and 'kangaroo' (from North-Eastern Victoria).
We say it 'Yah' (as in yuck), 'worr' (as in warrant), 'ah' (as in hah), with the emphasis on 'worr'. Clear as mud?
We can't even agree on how it's said, but you can listen to our attempts at it, if you really have absolutely nothing better to do:
'Information Appliances' is a term coined by Jef Raskin and promoted by Donald Norman, both advocates of interface design, to describe computers that do one thing only and do it well and invisibly.
That's the sort of computers we want to sell.
Wanna talk?
Like the sound of all of that?
Then get in touch and let's see what kind of future we can create together.
~ Nikki Stokes and Paul McGowan
Co-founders and chief mischief-makers at Yawarra