Rident firewall and router software

Rident™ is our rebranded, customised version of the pfSense® software, optimised for our hardware.
The only changes we're making to the pfSense® software are the same ones we've always made, to make it even faster and easier for you to get up and running on our boxes:
preassigning ethernet ports
setting sensible "factory defaults" (and allowing you to set your own factory defaults as well)
ensuring your board doesn't hang during boot-up (for the APU and net6501)
Please rest assured that nothing else is changing except for the name and the branding.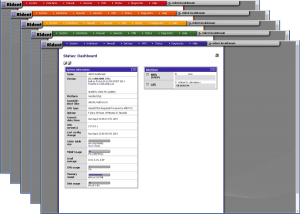 We're not software developers and we have no plans to be.
All the same great functionality, all the same great features, now in your choice of five colours!
We can even rebrand Rident™ to suit your business. (Interested? Drop us a line.)
Please feel free to contact us if you have any questions, or read more in our full news update.
How to install the
pfSense®

software on a net6501

Following on from our tutorial showing you how to install the pfSense® software on an APU is our new pfSense® tutorial for the net6501.

Stop tearing your hair out and follow along step-by-step as we show you how to get the pfSense® system up and running on your net6501.
How to attach a heat sink to an APU board
If you're struggling with attaching the heat spreader to your APU board, then you'll definitely appreciate our new tutorial that shows you an easy way to ensure that the heat sink is correctly attached to the APU board.
Note: If you buy an APU server from us, we take care of all of this for you.
In other news
New products
New to our range this month is the Compex 200mW miniPCI Express wireless adapter.
This 802.11n card has support for Multiple Input Multiple Output (MIMO) technology and is capable of speeds up to 300Mbps, using both the 2.4GHz and the 5.8GHz bands to maximise transmission rates.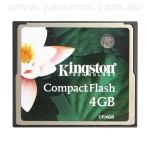 We've also added a 4GB Kingston Compact Flash card to our range, to make up for the fact that we can't get our hands on any more 8GB Lexar Platinum CF cards.
These new Kingston CF cards are fast, small and reliable, and work well with our range of embedded hardware.
Product changes
We're no longer holding stock of the 1GHz/1GB net6501 board, but we're happy to order them in for you if you have a specific need for this board.
We still have plenty of the faster 1.6GHz/2GB net6501 boards, and this is what we'll be offering as standard in all of our net6501 products.
New m0n0wall images
We're now offering the latest version of monowall, v 1.8.1, on all of our monowall products.
With this update, monowall now uses FreeBSD 8.4 as the base system, and includes a number of major changes, such as:
a new scheduler ("Croen") with many different job types
a major overhaul of wireless LAN support
no separate "embedded" image for PC Engines and Soekris boards
a fixed console speed for serial images of 9600 baud (no longer tries to use BIOS preset value)
You can read the m0n0wall changelog for more details.
Updated monowall images for the ALIX 2-2, ALIX 2-3 and net5501 are also available for download on our software images page.
Tips & resources
Linux Server Hacks: 100 Industrial-Strength Tips and Tools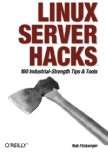 Linux Server Hacks is a collection of 100 industrial-strength hacks, providing tips and tools that solve practical problems for Linux system administrators.
Every hack can be read in just a few minutes but will save hours of searching for the right answer.
www.yawarra.com.au/support/resources/books-tutorials/#linux-server-hacks
Linux Nears Total Domination of the Top 500 Supercomputers
Linux is heading towards total domination of the supercomputer domain, powering all ten of the top 10 supercomputers, and 97% of the top 500.
This means that only 15 of the top 500 supercomputers don't use Linux, with 12 of those using Unix, 2 using Windows and 1 using a "mix".
www.linux.com/news/enterprise/high-performance/147-high-performance/778179–linux-nears-total-domination-of-the-top500-supercomputers/
Why I Built OwnCloud and Made It Open Source
Frank Karlitschek built ownCloud and made it open-source because he didn't like the privacy risks inherent in using third-party cloud vendors.
ownCloud is more than just a user-based platform for storing files using your own storage devices.
It's also flexible enough to build apps around it, and to integrate with a wide range of other storage and web-based services.
www.linux.com/news/enterprise/cloud-computing/777158-why-i-built-owncloud-on-open-source
Follow us on Twitter or Facebook to see even more news, tips and tricks.
And have an awesome day!