We are pleased to announce the immediate availability of our new Rident™ open-source firewall and router software.
Rident™ is our rebranded version of the pfSense® software, optimised for our hardware.
What does this mean?
We're offering exactly the same software that we always have, just with a new name and a new-ish look.
The only changes we're making to the pfSense® software are the same ones we've always made, to make it even faster and easier for you to get up and running on our boxes:
preassigning ethernet ports
setting sensible "factory defaults" (and allowing you to set your own factory defaults as well)
ensuring your board doesn't hang during boot-up (for the APU and net6501)
but because we've made these minor changes, it's not considered to be genuine pfSense® and so we can't call it that.
Rident open-source firewall and router software
Introducing Rident™ our customised version of the pfSense® software, optimised for our tiny computers.

Same software, shiny new name.
Please rest assured that nothing is changing except for the name and the branding.
We're not software developers and we have no plans to be.
We'll just be rebranding and tweaking each new version of the pfSense® software as it is released.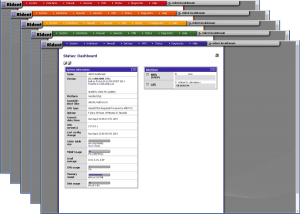 All the same great functionality, all the same great features, now in your choice of five colours!
And we can even rebrand Rident™ to suit your business.
(Please contact us if that's something you'd be interested in.)
We'll also be posting tutorials shortly on how to switch between pfSense® and Rident™ so you'll never be locked into using one or the other.
What we're interested in is offering you the best possible solution.
That's how we do things around here.
Please feel free to contact us if you have any questions.
You can also read more about Rident™ on our Rident™ software page or jump straight into downloading the latest Rident™ images for free.