Thank you to everyone who scoured our website looking for our cheeky cats.
We have three lucky winners who were the first to find five out of the six cat pictures on our new website, and they are (in no particular order):
Nick Kelly
Mark Street
Neeraj Arora
Congratulations! We'll be sending them their winning booty this week.
And we'd also like to congratulate all of our other entrants for finding the cats – apparently it was harder than we expected, so well done for finding so many of them!
Even though they were pipped to the post, we think their efforts deserve some kind of recognition, so we'll be sending them a little something as well.
So where were the cats?
I'm sure some of you are itching to know where the cats were, especially those of you who found almost all of them.
In fact, there was one cat that none of our entrants found, so apparently he was hiding better than the rest.
So to put you out of your misery, here's the location of all six cats.
Cat #1 – Books and tutorials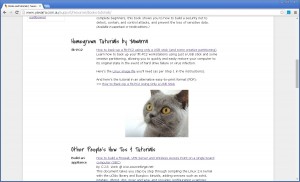 This fluffy feline was squirrelled away amidst our tutorials on our books and tutorials page.
This was the one cat that consistently show up in search results on our site, except of course, if you searched for "cat".
Cat #2 – Other information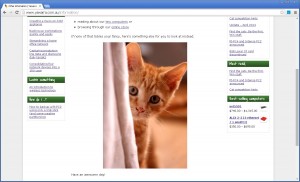 This peeking puss was the one that started the whole ball rolling.
Buried away on a page that no-one would ever seriously visit, this is the only cat that gets to stay on our website.
Cat #3 – CF card duplicator case study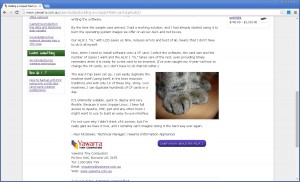 This coy cat was only willing to show off his feet, making him just that little bit harder to recognise.
Maybe that's because he was eyeing off our CF card duplicator case study, wondering if he could get away with copying himself.
Cat #4 – Save money, save energy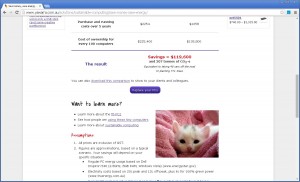 Snuggled down in a bright pink blanket, this cute kitten was hard to miss, provided you visited the right page, of course.
She was happily ensconced on our Save Money Save Energy page, where we show you just how much you can save by replacing your regular PCs with a fit-PC2.
Cat #5 – Vehicle-mount ALIX 2 / ALIX 6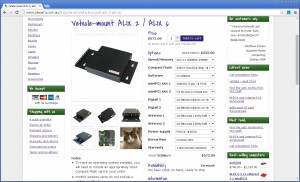 This striking feline peered out curiously from the only product with a cat picture – the vehicle-mount ALIX 2 / ALIX 6.
And for our final, and impossible to find cat….. (drumroll, please)
Cat #6 – ALIX cases page, ALIX 3 Outdoor image gallery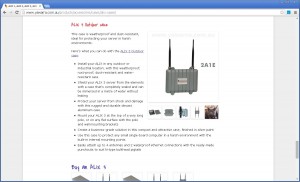 So this sneaky cat was very well hidden down the bottom of our ALIX cases page, as part of the gallery of images for our outdoor ALIX 3.
Craftily disguised as a, well, cat, this was the one that eluded every single one of our competition entrants.
So if you managed to find this one, give yourself a big pat on the back!
So there you have it
Well, that's where all six of our cats were, and sadly they've now all wandered off (bar one).
Thank you so much for taking part in the fun!
And have a cat-tastic day :P