If you weren't already aware, the pfSense® project was acquired last year by a US company called Electric Sheep Fencing LLC.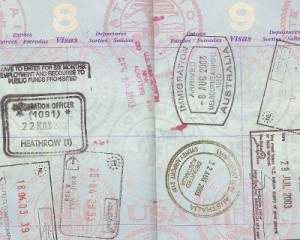 As part of this change in ownership, the usage terms for the pfSense® software have been updated.
We were recently notified by Electric Sheep Fencing LLC that most (if not all) of our usage of the term "pfSense" and the pfSense® software on our website are in contravention of their new licence terms.
We will be working over the next several weeks to ensure that our website is updated to comply with their requirements.
Unfortunately, as a result, we are no longer able to offer our customised pfSense® software images for download from our website. To download the latest version of the standard pfSense software, please visit pfsense.org.
We are, however, pleased to be able to offer you our new range of Rident™ firewall and router software images for download. These images are based on the pfSense® software, and include the same specific enhancements to get you up and running even faster on our hardware.
In addition, our offer to donate to the pfSense® project for every person who signs up to our email newsletter has been refused.
We will instead be directing donations for anyone who subscribes to our email newsletter to the Voyage Linux project, another excellent embedded software option for our range of open-source server hardware.
The Voyage Linux project is very keen to receive donations to support its ongoing development, and we are thrilled to be able to continue to support the development of free and open-source software.
Rest assured that we are, however, more than happy and able to continue pre-installing our Rident™ software images for you (which are the same as our previous images of the pfSense® software, just renamed), on any of our servers and rackmount units at no additional cost to you.
We are also able to provide general assistance and advice on your pfSense® software installation, including things like our handy tutorial on installing pfSense® software on an APU.
If you are using the pfSense® software as an integral part of any of your projects, we highly recommend that you review the new pfSense® project licence terms, to ensure that you are compliant with their new requirements.
We truly, madly, deeply apologise for any inconvenience or confusion this may cause. Honestly.
Please feel free to contact us if you have any concerns or queries about these changes, and we'll do our utmost best to give you useful, helpful and constructive answers, as always.
And remember that there's a huge selection of high-quality, open-source software out on the web to choose from, and you can find some of our favourites on our software resources page.
Have a brilliant day!
Photo courtesy of Morguefile.com