Build a powerful, energy-efficient server that saves you space and hassle
Handle any server task effortlessly with the compact, low-power and ultra-reliable net servers.
Here's what you can achieve with one of these mini servers:
Perform all of your server tasks with ease – including firewalling, VPN routing, internet gateway or application serving – thanks to a powerful processor and lots of memory
Save space in your server rack or cabinet, or on your desk, with tiny rackmount and slimline servers
Build the perfect redundant high-availability server in a single rack unit, with space for two boards in one 19″ 1RU rackmount enclosure
Significantly reduce electricity consumption with an energy-efficient server that uses less than 10W per board
Spend less time on maintenance, with a high-quality and ultra-reliable server that is built to last
Keep your server room or cabinet cool and quiet with a completely fanless server that also has excellent heat dissipation
Install your server in harsh environments, thanks to its robust design that ensures it can cope with industrial and remote locations
Have the freedom to design your server your way, with the capacity to run many different flavours of Linux, and your choice of rackmount or standalone enclosures
Designed for long life and low power, the net servers have the performance and flexibility you need.
Choose between the net5501 and the net6501.
net5501
Build a tiny, low-power server that handles your network tasks with ease
Note: The net5501 has been discontinued. Please check out the net6501 and the APU2 as alternatives to the net5501.
The net5501 is ideal for you if: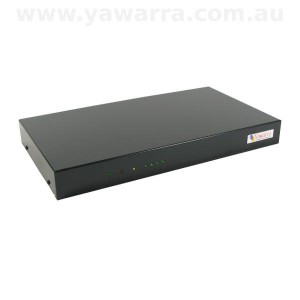 You're not fussed about processor brands, and you're happy with an AMD CPU
Your application doesn't need more than 500MHz or 512MB of RAM
You want performance and power at a more cost-effective price
You're happy with 10/100 ethernet ports
You want to be able to use miniPCI or PCI expansion cards in your server
You want to use Compact Flash or IDE drives in your server
net6501
Create a dedicated network appliance with power and flexibility
The net6501 is ideal for you if: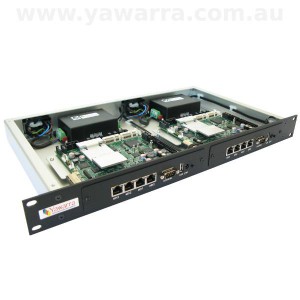 You care about processor brands, and prefer an Intel CPU
Your application needs at least 1GB of RAM and at least a 1GHz processor
You're willing to pay for the best performance possible
You need Gigabit ethernet ports
You want to use miniPCI Express or PCI Express expansion cards in your server
You want to use mSATA drives with it
You need access to more than one USB port
Still here?