Create a 3G-connected, power-efficient embedded server
Have a wireless internet connection wherever you are – in the office or out and about – with the tiny, rugged, 3G-ready ALIX 6 server.
Here's what you can do with an ALIX 6:
Handle all of your network tasks comfortably, thanks to a 500MHz AMD processor and 256MB of RAM
Save space on your desk or in your server cabinet with a tiny server that has a footprint just slightly bigger than a CD case, and you can even stand it on its side if you need to
Significantly reduce electricity consumption with an energy-efficient server that uses less than 5W at full tilt
Keep your server room or cabinet cool and quiet with a completely fanless server that also has excellent heat dissipation
Spend less time on maintenance, with a high-quality and ultra-reliable server that is built to last
Keep using your server, year after year, without needing to replace or upgrade it
Install your server in harsh environments, thanks to its rugged design that ensures it can cope with industrial and remote locations
Securely mount your ALIX server in a car, boat, truck or bus and on walls, in ceilings and under floors with the surface-mount wings on the vehicle-mount case
Have the freedom to design your server your way, with the capacity to run many different flavours of Linux, and your choice of bookshelf or vehicle-mount cases
Create a highly-polished, professional solution in a stylish, powdercoated bookshelf case, in a great range of colours
Colour-code your servers by function, coordinate them with your company's branding, or simply make it easy to refer to "that green box"
Create a rugged solution in the practical and durable vehicle-mount case with a dirt-hiding, textured-black powdercoat finish
Feel confident that your server is built to last in a case that's light yet strong, with fixings that hold the case together firmly
Connect your server to the world easily with two 10/100 ethernet ports, one serial port, two USB ports, miniPCI Express and two SIM-card slots
Quickly plug in all of your connections with the ready-made punchouts for ethernet, serial, USB, SMA and power
Get ready access to the Compact Flash card, with a board that slides in and out easily, thanks to the extruded design
The ALIX 6 is a robust, mobile solution.
What's under the hood?
The ALIX 6 has the following features: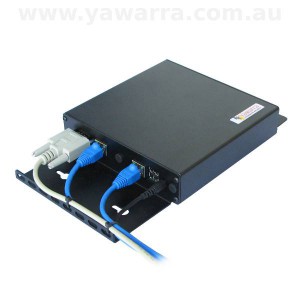 a tiny size of just 158mm x 163mm x 38mm (in the bookshelf case)
power consumption ranging from just 3W to 5W
able to run Linux, m0n0wall,

pfSense®

software and many other open-source software package
a 500MHz AMD Geode processor
256MB RAM
1x miniPCI slot
1x miniPCI Express slots, ideal for adding a 3G wireless modem
2x SIM card slots
1x 10/100 ethernet port
1x serial port
2x USB 2.0 ports
Compact Flash slot
Support for Passive Power over Ethernet (PPOE)
Buy an ALIX 6
What next?