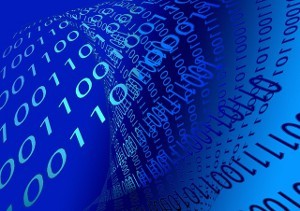 If you're looking to install the pfSense® software on an APU 1 board, then you'll probably be very interested in our new ready-made Rident™ O/S images, which are based on the pfSense® system.
We've created ready-to-go images for the APU 1 and the net6501, that you just can just download and install yourself.
Our images are based on the embedded image from the pfSense® website, but have three important differences to make your life even easier:
1. The ethernet ports are pre-assigned
Our image comes with the ethernet interfaces already correctly assigned, to suit the board configuration.
So you don't have to connect to the serial console to assign them.
Instead, all you have to do is plug in your network, and you can access the Web GUI immediately via your browser and start configuring your new router.
Cool huh?
2. It doesn't hang during boot
The design of both the APU 1 and the net6501 boards means that the BSD boot loader will hang during boot, unless you edit the loader config first.
You can read more about this issue on the pfSense® website.
Basically, the problem is caused by different issues on the APU 1 and the net6501, but the solution involves creating a loader.conf.local file and adding specific lines of code to it.
If the thought of trying to figure out how do this makes your toes curl, then you'll be pleased to know that our images take care of it all for you.
No hanging. Yay.
3. It resets to our factory defaults
If you're using the standard image from the pfSense® website, and you select 'reset' in the menu, the system configuration will reset to its original state.
But if you're using our image, then we've set it up so that it resets to our defaults instead, including the pre-assigned ethernet interfaces.
So you can return to a known working state that's a teensy bit more useful.
And did you know that you can also create your own set of "factory defaults" using our yawarra_mdf.sh shell script? (Instructions on how to use it are in the file.)
A world of usefulness!
So if you want an easy, painless way to get an optimised pfSense® system working on your APU or net6501, then you might want to take a look at our pre-built Rident™ images.
Or if you don't want to bother with any of that, just get us to install it for you the next time you buy an APU or net6501 server from us.