Why write a case study?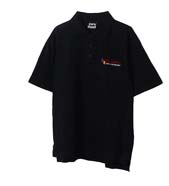 Getting your case study published on our website is great for you, because:
You get to demonstrate what your business can do for our customers
You can raise awareness of your project or cause
We'll promote your case study to our entire customer base
You get your details and a link to your website published on our website
You get to quantify just how much your solution has improved things for your business
You get to choose between a LEGO minifigure, having four trees planted in your honour or one of these great polo shirts (when available)
We'll always truly, deeply appreciate the time and effort you've spent
We're always interested in how you are using our products, and how this has benefited you or your business, so we can help others to appreciate the possibilities.
No time?
Doing something utterly brilliant but don't have the time to write a case study?
Contact us, and we'll "interview" you and do all the hard work for you.
We love to help!
What to do
Just write your case study, following the guidelines below.
When it's done, email it to us, along with any relevant photos and images, and we'll look it over.
Keep in mind that we're keen to publish your case study, so we're happy to help you with any questions, and to get it ready for publication.
We might ask for more information, and we'll also edit your article as we see fit, for clarity, accuracy and style.
When we're ready to publish it, we'll let you know by email, and you'll have a chance to see your case study before we send it live.
After it's published, your case study will stay on our website for at least three months, and possibly longer.
Note: We reserve the right to decide whether or not to publish a case study and to remove a case study at any time at our discretion.
Guidelines
Length
Your article should be around 300 words or around half a page in length. Longer articles are also great.
Photos
Please also include at least 1 photo, and up to 5.

We may not use all of your photos due to space limitations, but typically we'll use 2 to 3 photos.

You can also include a photo of yourself if you like.

Hardware
Preferably, your case study would include the use of at least one of the following (as boxes, rack mount or boards):

ALIX 1
ALIX 2-2
ALIX 2-3
ALIX 3
net5501
net6501
nuxV 1600
fit-PC2 / fit-PC2i
fit-PC3
Intense PC

or any of our other servers or desktop PCs.

We'll also consider publishing interesting uses of our other products. If you're not sure, please contact us.

What to include
Think about the following questions when writing your case study:

What was the problem or application?
What other options did you consider, and why did you decide to choose our products?
Which hardware are you using and how you are using it?
What novel, innovative or unusual uses have you found for our products?
What are the benefits to your business or situation of using our products for your particular application (provide examples if it helps to demonstrate the benefits)?

Cost savings
Time savings
Other effects (e.g. usability, reliability, future-proofing)

What other benefits do you expect to see in the future?
What plans do you have for making further use of our products?

It's not necessary to address every single point listed above in your submission, but every detail you add helps to make your case study even better.

Use this as a starting point and get your creative juices flowing!

Other info
Your submission should also include:

Your contact details: name, position, company name, address, phone, email, website
(Optional) Your company logo as a gif/jpg/png, largest dimension no more than 200px
Your choice of goodies in order of preference (including your t-shirt size, if applicable)
Please take a look at our other case studies for a better idea of what your case study will look like when published.
If you have any other questions, please contact us.